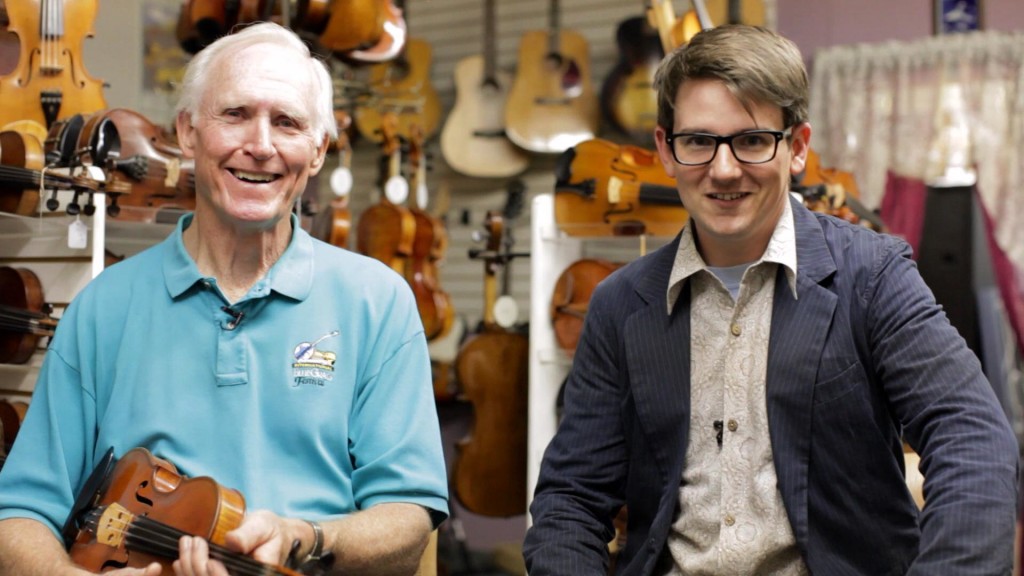 I was fortunate enough to sit down with legendary fiddle player Byron Berline at the Double Stop Fiddle Shop in Guthrie Oklahoma.
I was there to talk about his International Bluegrass Festival but we ended up playing. Correction, he played – I struggled.
Even got to cut a promo with his band including banjo champion John Hickman!