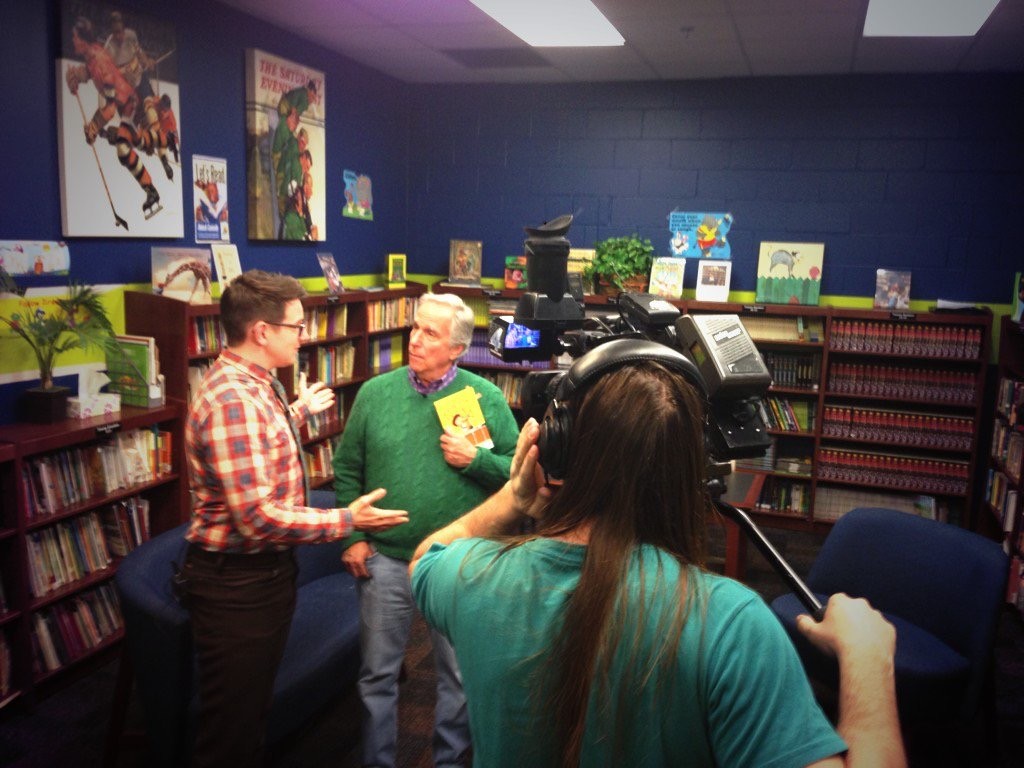 It was over a decade I first met Henry Winkler. A friend got me V.I.P. behind the scenes of "Hollywood Squares" on it's last leg. It was then hosted by Tom Bergeron. It was November 15th, 2003 and on a Saturday morning, after late-night of interning on "That '70s Show" I found myself in awe of La-La Land royalty. Here's who was on to play a good old game of "Hollywood Squares": Martin Mull; Ted Danson; Frankie Muniz; French Stewart; Victoria Jackson; Joan Rivers; George Hamilton; Angie Everhart; Jeff Dunham. Quite a lineup.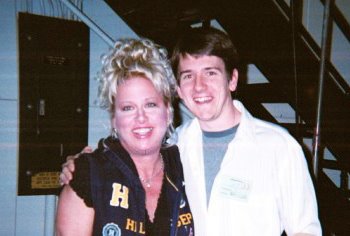 None of those included "The Fonz" so you can imagine my surprise when I saw Mr. Winkler at the breakfast bar. For some reason I felt I had the Hollywood thing down and thought I could walk up and start a conversation.  It went like this…
ME: Hey… uh…
HENRY WINKLER: Yes?
ME: Are, you ah, ready to answer the questions?
HENRY WINKLER: What??
ME: The questions? Are you gonna get all the questions right on the…uh, show?
HENRY WINKLER: I'm Henry Winkler. I'm not a contestant- I'm the PRODUCER.
ME: Oh…
HENRY WINKLER: Who are you?!
ME: Lucas Ross.
HENRY WINKLER: YOU'RE not on my show…
ME: Uh, yeah I know… I-
HENRY WINKLER: I'm joking with ya! Let's have some breakfast.
And just like that, my most embarrassing (to date) celebrity run-in turned into the coolest. I drank orange juice from a champagne flute with Arthur Fonzarelli. I thought, man- he's even cooler in person.
I had no idea.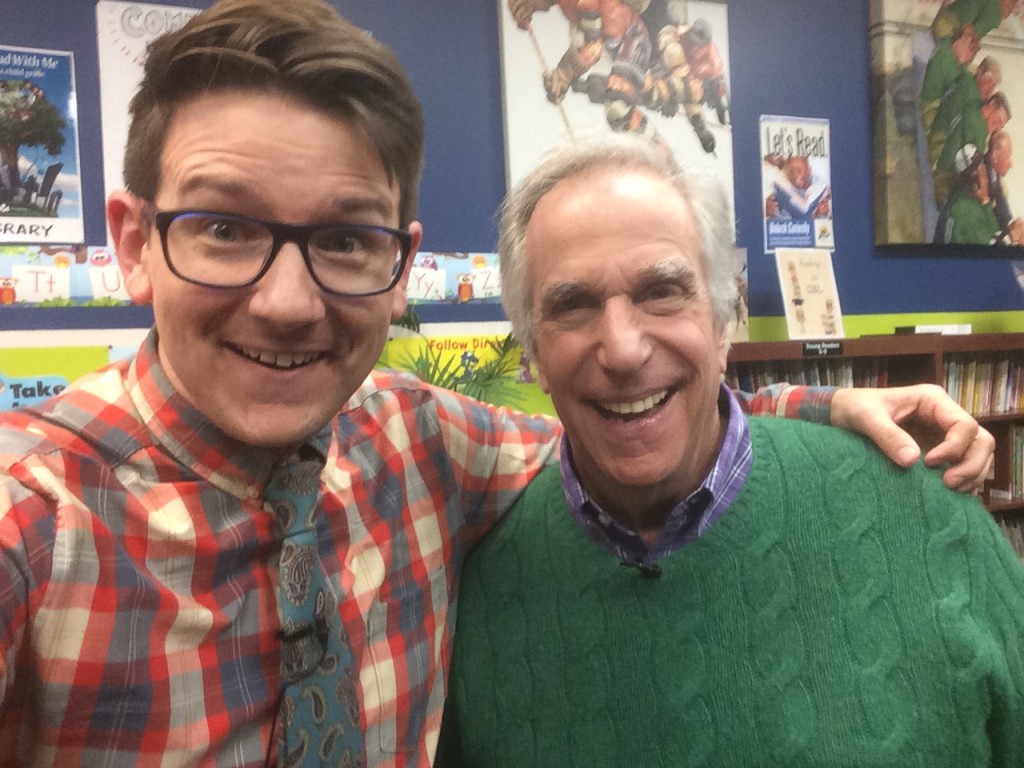 Fast forward to March 17th, 2016 when I was able to interview Henry and relive my embarrassment-though he claimed he didn't remember. He was in Oklahoma promoting his new book and shared with me an inside look at his struggles growing up.
Here's the story shot by my EMMY winning brother, Marcus:

Thank you, Fonzie, for using all you have to help those who need it. "You are powerful!"